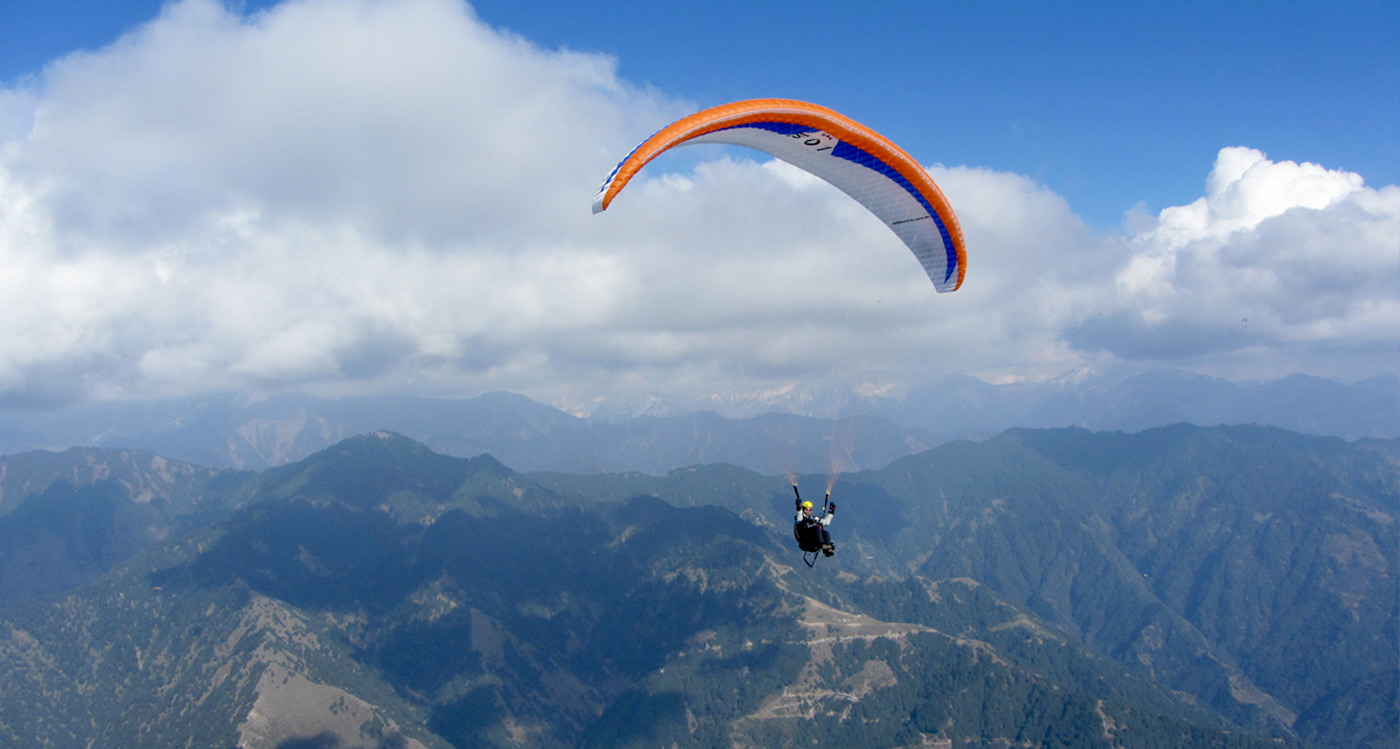 Holiday: Bir-Billing, India 2023
Program
October 22 to November 11, 2023 (flexible return dates)
In the Indian Himalayas, the right mountains start where ours stop. Starting point for this trip with the possibility for bivouac flying is the well-known village Bir with the famous take-off site Billing. The North Indian village is home to three magnificent Tibetan monasteries (open to visitors) and is located at 1,600 meters above sea level. Billing, from where 1992 a world record in the distance flight (132.5 km – at that time an insane route) was set up, is located at 2'300 meters above sea level. Flights to Dharamsala, where the Dalai Lama resides, are easy to realize. For pilots with experience in flying in high alpine regions, the world-famous Manali is within reach. Despite the short days in November, today with modern equipment there are still distances over 100 km in it.
Here in the autumn even strong thermals with pumps up to 8 m / s waiting for you, cloud bases over the 4,000-mark and good food from the North Indian and Tibetan cuisine.
With appropriate flight experience, good self-assessment, good clothes and very good gloves for flights in cold mountain air, impressive flights can be realized in the high mountains. On the mountain sides facing Bir, the flying conditions are easy, so that even students with first thermal experiences can turn up again and fly from thermal to thermals before the winter break.
Due to deadlines for applying for tourist visas, the deadline for registration is the 9th of October 2023.
Included are the 9 to 10-hour taxi ride from Delhi airport to Bir and back in the bus, the accommodation in a guesthouse, the meteo, take-off and landing briefings as well as the support for flying the route over the radio. Flexible departure dates are possible, flexible arrival dates require an agreement.