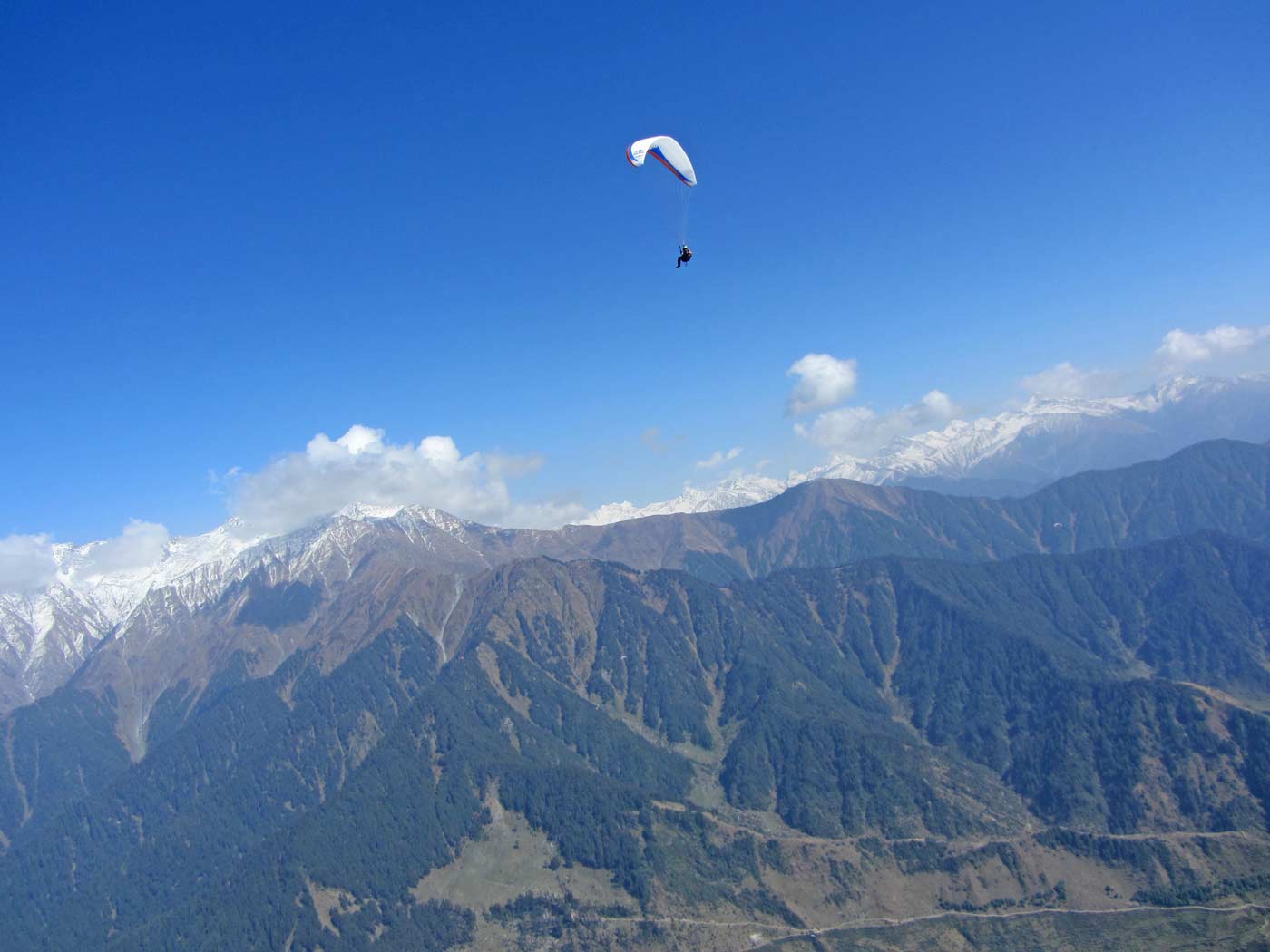 Bir-Billing: Flying with the eagles in the Himalayas
In the Indian Himalayas, the right mountains start where ours stop. Starting point for this flight trip with the possibility for bivouac flying forms the village Bir-Colony. The North Indian village is home to three magnificent Tibetan monasteries and is located at 1,600 meters above sea level. The nearest launch site Billing is located at 2'300 meters above sea level, from where in 1992 a world record in distance flight (132.5 km - at that time a madness route) was set up. Flights to Dharamsala, where the Dalai Lama resides, are easy to implement. For track-tested pilots, the world-famous Manali or flights in the high mountains are within reach.
When the thermals in the Alps fall increasingly to sleep in mid-October, we extend the flying season into November or are already collecting points for the new XContest. In the aftermath of the monsoon, the air at the Himalayan southern foot is drying more and more, so that the radiation is once again really good, before it even slowly approaches the winter at this latitude. In the autumn, experienced pilots have the chance to fly into the Barot valley on the side of the Billing ridge facing away from Bir and up one storey higher there. At this time of year, base heights of more than 5,500 meters above sea level are not uncommon and no one has ever heard of vertical airspace restrictions.
In the past few years, many pilots from other countries have noticed that Bir-Billing is extremely productive in the autumn, and that India is also a pleasant country to travel with very hospitable people. In the meantime, a large group of outstanding pilots meet there in October to work on bivouac flights on new lines through the Himalayas. In some days, up to 500 launches of solo and above all tandem shades are completed in Billing. Precisely because of the good location for commercial passenger flights, Bir-Billing has become a tourist destination important for the state of Himachal Pradesh. The high demand for tandem flights and the growth of foreign pilots has triggered many investments in infrastructure. Today it is very good: there are many guesthouses and restaurants with Tibetan, Indian and Western food and for the ride to Billing you need on the newly paved road only 40 minutes by taxi.
The journey lasts up to twenty days (16 flight days), but an earlier or later return journey is organizationally possible.
Next trip
No events