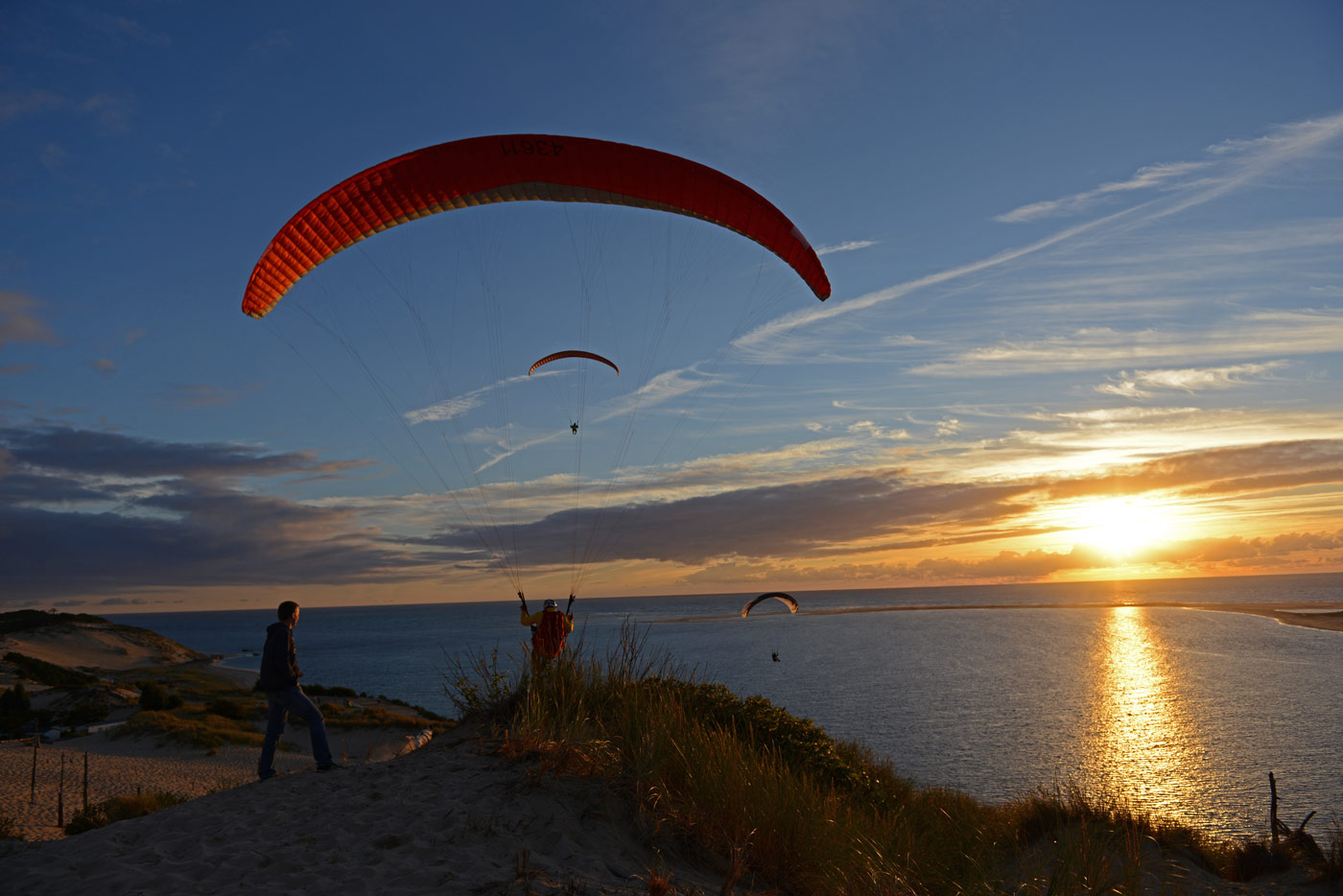 Holiday: Dune du Pyla, France 2022
Program
April 29 – Mai 7, 2022
The largest sandpit in Europe, the Dune du Pyla near Arcachon in France, awaits you. Hours of sunshine until sunset, barefoot ground handling, speed kicks when flying near the ground, moules et frites and a bungalow by the sea: flying holidays on Europe's largest sand dune are a highlight. Better conditions for paragliding the reverse start and kiting, there are hardly.
For the trip to the dune is recommended to get a dune wing to protect the paraglider you use for the high altitude flights. Because the sea breeze blows quite strong during the day and you fly at the dune with a lower payload, you better choose a smaller size. In addition, you can fly in laminar wind even a higher classified device, without being overwhelmed. Our flight school has a few dune wings in various sizes that can be rented for this trip. Anyone who does spend enough time looking for a dune screen will surely find a suitable device on the relevant used paraglider markets.
We reach our destination on Saturday morning and therefore depart on Friday evening with the flight school bus. There is a ride, if you do not shy away from the slower travel speed and participate in the travel costs.
Included in the price for this trip is the accommodation in a bungalow at 100 meters distance to the launch site and the flight attendance. The different travel costs depending on the means of transport are not included.
Whether you are a beginner at the training slope or an experienced pilot, everyone can improve the skills with the paraglider in a short period and enjoy the airtime at the dune.