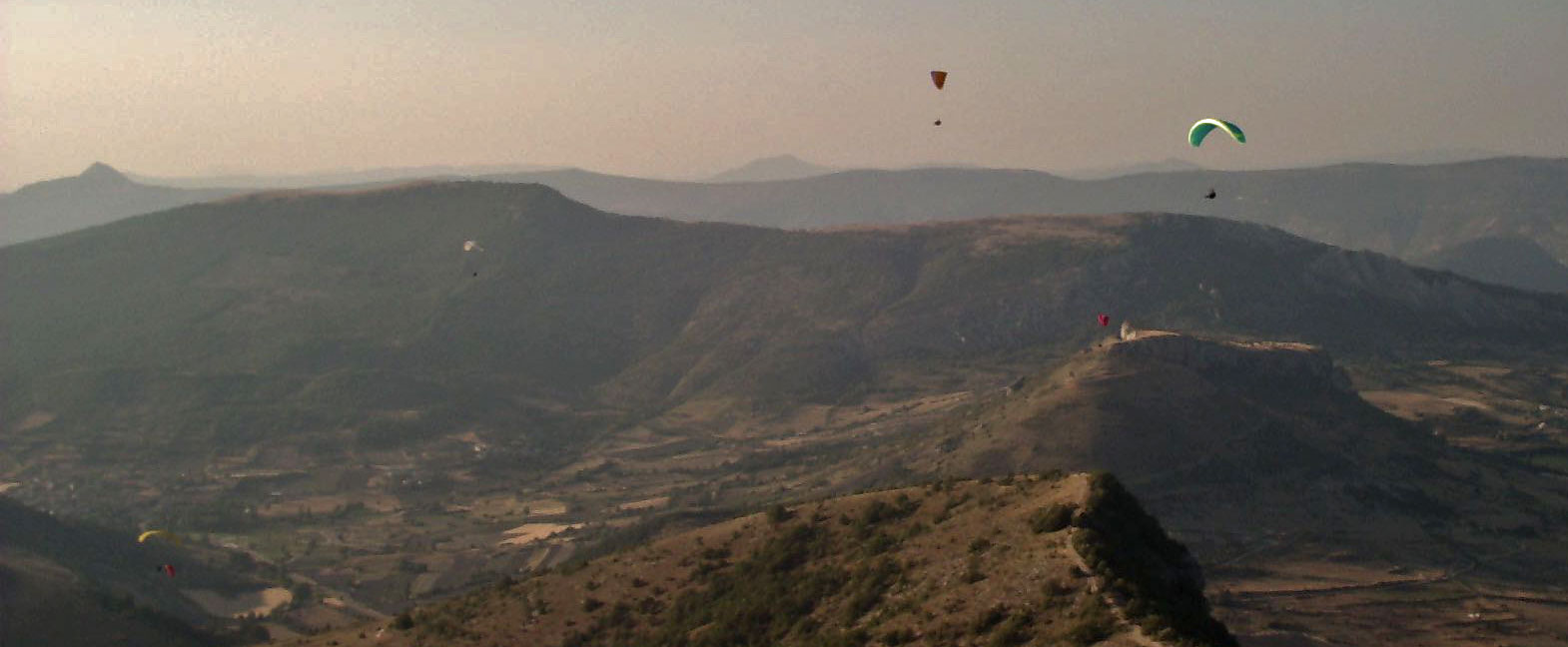 Holiday: South France 2023
Program
29th of July to 5th of August 2023
The south of France is thermally very rich in the summer. High cloud bases invite you to long-distance flights. For evening soar until sunset, there are many suitable launch sites. The Haute Provence flying sites offer a varied flying program with views of landscapes of unique character. And of course, the Provence also has culinary and cultural highlights to offer.
The journey takes eight days, seven of which are scheduled to fly, all participants according to their own taste and ability. We are accommodated in a well-equipped campsite and spend the night there depending on personal preference in bungalows, campers or tent. The campsite is easily accessible by air from some sites and is also ideal as a landing site.
Included in the price are long distance rides in the flight school bus to our destination and back, the rides to the flying sites, the meteo briefings as well as the coaching on the radio. The accommodation at the campsite is not included in the travel costs.
Thermally experienced students are just as welcome as certified pilots.