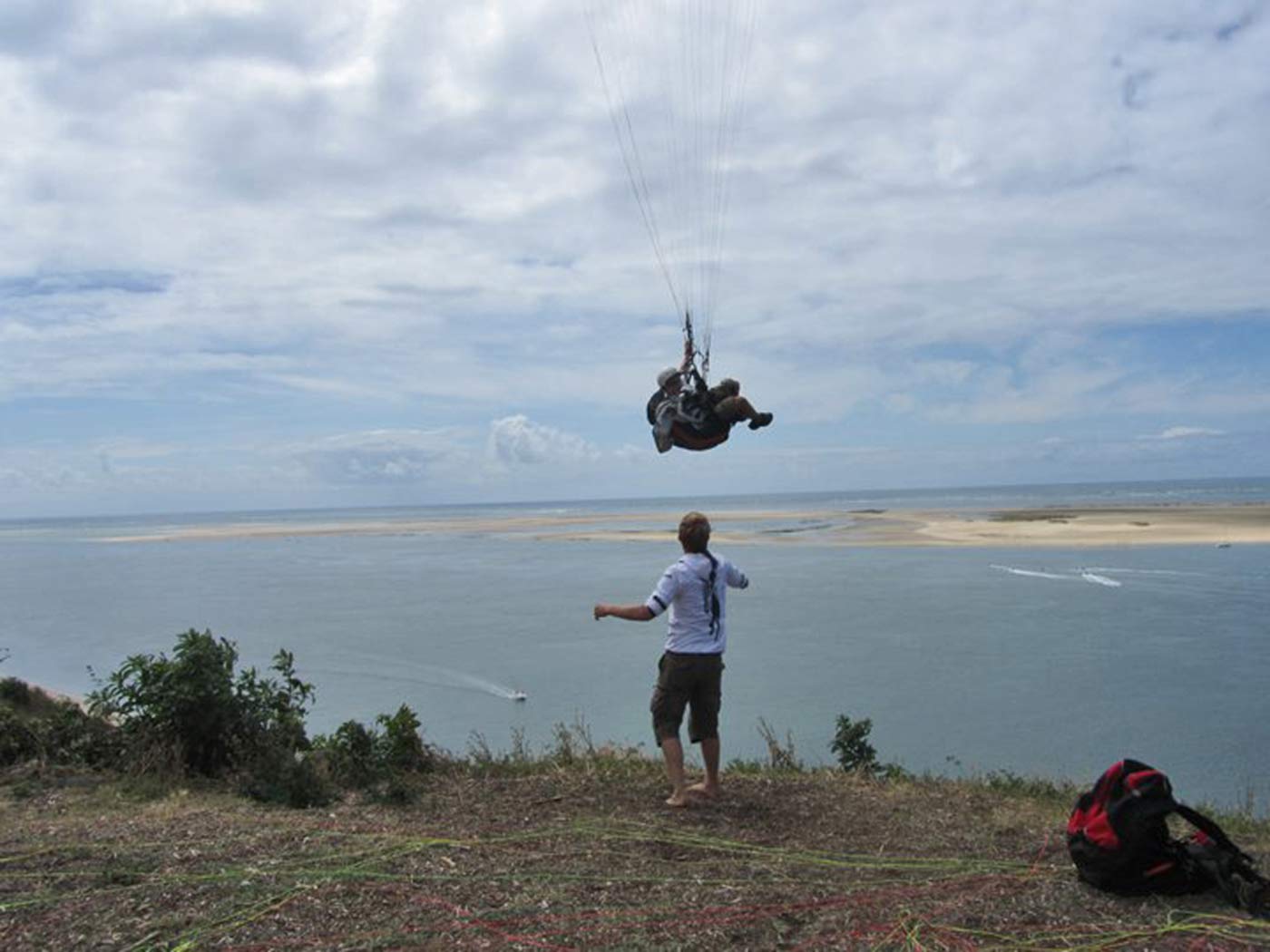 Dune du Pyla: Endless Soaring
The largest sandpit in Europe, the Dune du Pyla near Arcachon in France, awaits you. Soaring hours until sunset, ground handling barefoot, speed kicks for ground-level flying, Moules et Frites and a bungalow by the sea: flying holidays at Europe's largest sand dune are among the highlights in the life of a paraglider pilot.
Spring is a good travel time for the dune. Not only because at home many starting places because of the revision time of the cable cars are not yet reachable, but also because it is not so many bathers on the beach at this time of the year as in the summer. So you will find on the almost 5 km long and about 400 m wide dune always a place to play, which you do not have to share with others. The campsites are also quieter. During the day, there is a large temperature gradient between the land mass and the Atlantic, so that a reliable sea breeze is established, which sometimes blows enough in the early morning hours and sometimes long after the sun goes down.
In order to reach our destination on Sunday, we leave on Saturday evening with the flight school bus. When participating in the travel costs, it has limited space for fellow travelers. More comfort and a shorter travel time you have with an individual arrival by land or by air.
Next trip
No events