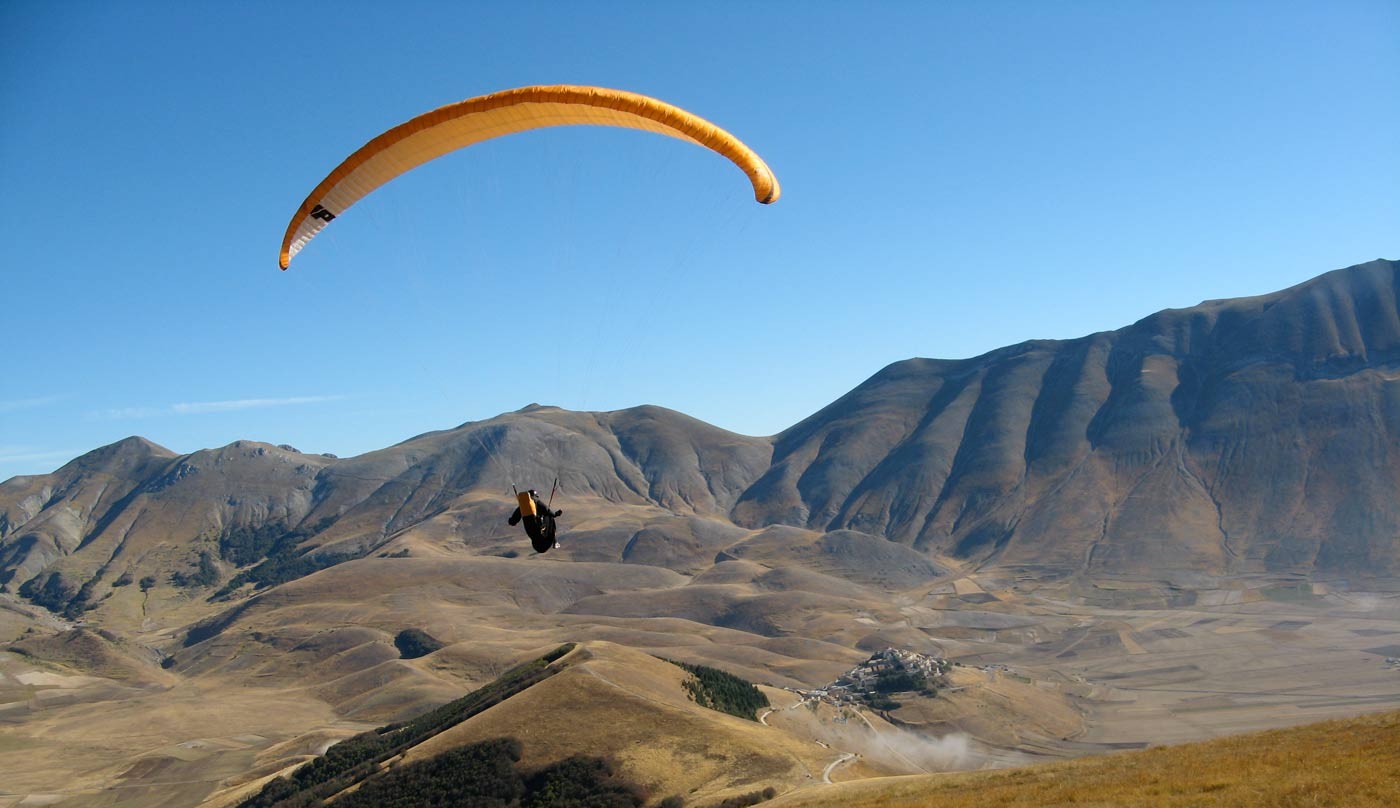 Holiday: Castelluccio, Italy 2022
Program
From the 7th to the 15th of Oktober 2022
The Umbrian plateau in the Sibillini Alps with the once picturesque, but by the great earthquake in 2016 heavily destroyed village of Castelluccio is a flight paradise beyond compare. The almost completely deforested area is a huge paragliding playground and donates even in the fall still much thermals.
Hours of thermal flying, wind-blowing soaring and ground handling: In Castelluccio, you can enjoy the bright side of a Paraglider pilots life while the flying season ends at home. Thanks to the wind-exposed position, you can become a master in ground handling in the Umbrian plateau of Castelluccio. To perfect your paragliding skills, the conditions during our trip are perfect.
For the round trip a ride is offered (over night), but individual arrival and departure are possible and probably more comfortable. At the destination we set up our own camp in the beautiful landscape. Who does not want to give up the usual comfort to make in the tent or motorhome favorable flight vacation combined with scout feeling, finds shelter in a hospitable agriturismo.
Included in the price is the ride on the flight school bus, the rides to the launch sites, the meteo and flight area briefings as well as the coaching in flying and ground handling.
Flight students (even without high altitude experience) and certified pilots are equally welcome.