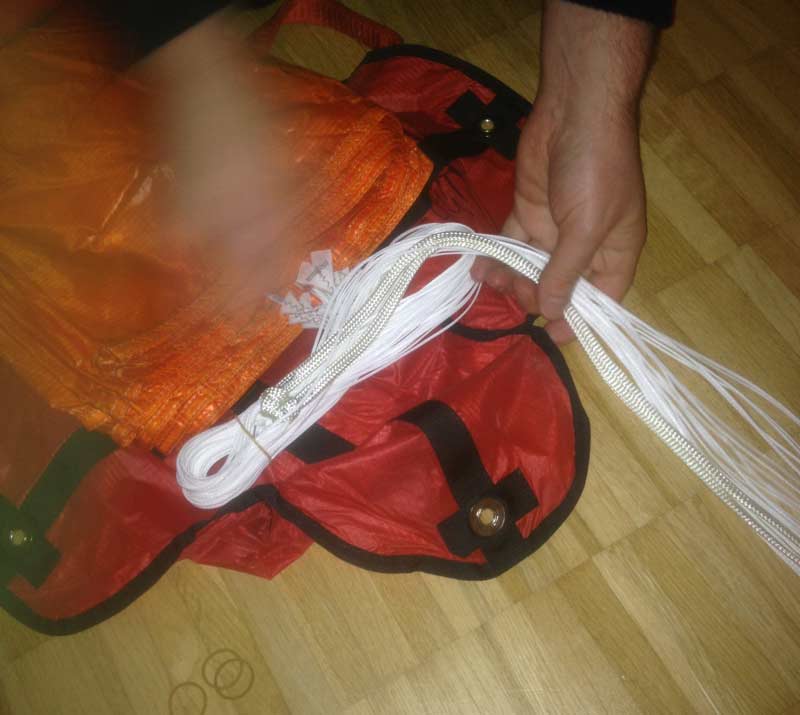 Rescue pack course 2023-2
Program
The annual repacking is mainly used for the static discharge of the emergency parachute. The load arises during normal use of the harness by friction and counteracts a quick and symmetrical opening of the emergency parachute. The annual repackaging is therefore a meaningful renewal of the accompanying life insurance.
Every pilot should be able to pack his own parachute. When traveling abroad, you will not find a packer. So that you can learn the parachute packing by yourself in the context of a small pack course, the gym of the Foundation Bühl in Wädenswil is available to us. Note that we only pack round or cross rescues this course, but no rogallos.
Please note the following info for your preparation:
The emergency parachute should be well discharged for at least two days before the new fold (vent at approx. 70% humidity). The emergency screen is best packed in a paraglider inner packsack for transport. In addition, the connection of rescuer and harness should not be disconnected.
Alternative dates:
Those who prefer to leave the pack to seasoned hands can also use our packing service.