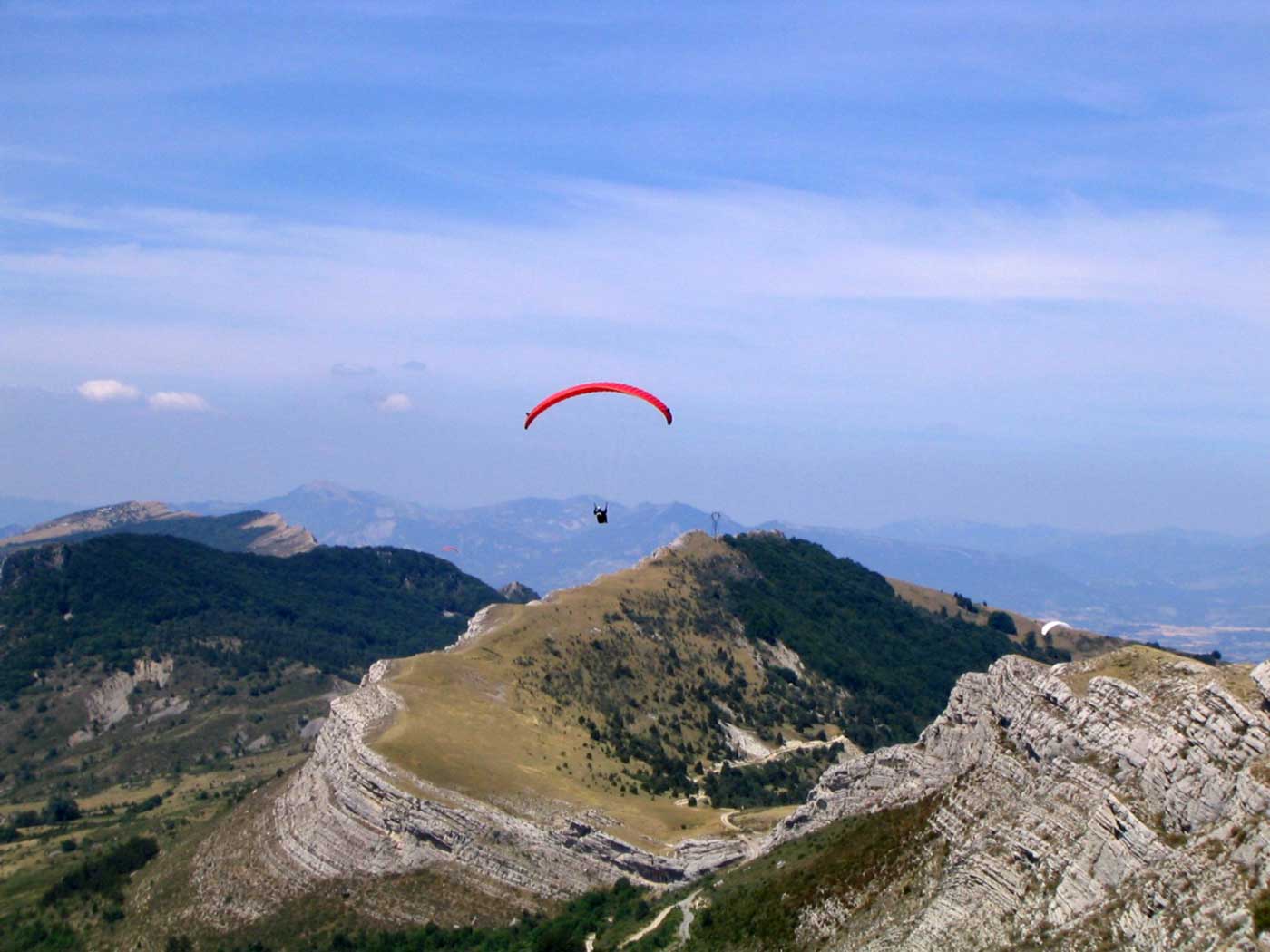 Haute Provence: Skywalk at the cloud base
The south of France is thermally very rich in the summer. High cloud bases invite you to long-distance flights. For evening soar until sunset, there are many suitable launch sites. And of course, Provence also has culinary and cultural highlights to offer.
Haute Provence is a fairly dry region in summer, with a lot of thermals from the ground. The infrastructure is excellent for free flying. The approaches to the starting places are signposted, the starting places themselves well maintained by the French clubs and those who do not come to the intended landing site to the ground, quickly reaches civilization again. Landing possibilities are countless and just as numerous are the flight possibilities. Thanks to the high base and barely appreciable airspace restrictions for gliding, one achieves considerable working heights and creates wide valley crossings. The airspace in the Haute Provence is often shared with deltas. In some flight areas, they are even more numerous than paragliders.
The weather is already influenced Mediterranean south of Grenoble. In August, it is usually stable, and the air has a good temperature gradient, so you can expect a high aviation yield from there flight holidays. With Mistral, a north wind blowing briskly through the Rhone Valley, the flight options are limited, but the weather is good for many other activities that this beautiful region has to offer : Sporting side programs with biking, climbing or fishing are just as possible as sightseeing in picturesque villages or the visit of well-known wineries. From a culinary point of view, too, the travel destination is rich: Cuisine Provençale, with its diverse herbal mixtures, is known for its fantastic taste bouquet. Fly and eat like gods in France.
Next trip